Know.
The Kijiji Way
Kijiji Coffee House is the brainchild of Edward C. and Linda Stevenson of Nashville. Kijiji coffee house opened its doors in November 1997 at historical 1413 Jefferson St. Kijiji's is the first African American establishment of its kind in Nashville, Tn. The name Kijiji means "village" in the Swahili language. The coffee house quickly became a watering hole for North Nashville professionals, college/university students, business owners, and residents. In addition to offering fine quality gourmet coffees, desserts, and deli sandwiches, Kijiji's offered exposure to up and coming musicians by offering jazz weekly. Open mic poetry was an original part of Kijiji's format and became known as the community's hot spot for poets old and young alike every Friday for nine years.
After 9 years of brick and mortar Kijiji Coffee House focused its business on wholesale coffee distribution and kiosks/concessions  operations. Kijiji Coffee has been featured in venues all across the Music City including Nissan Stadium, Airport and the Music City Center.

Taste
Bold Yet Smooth
Kijiji's coffee is fresh roasted in small batches to clearly monitor the development of the roast. Coffee is roasted to order to give maximum freshness, unlike most large coffee companies who leave their coffee on the shelves in their warehouse for months. We seek and choose out only the top grades of Arabica beans from around the world.
Opportunity
Kijiji Coffee Concessions
Kijiji Coffee, Kiosks, and Concessions can be found in various venues and businesses across Nashville. Kijiji Coffee & Kiosks offers quality products, quick service, and convenience for all of your needs. Whether it's a business office, school, sporting venue, or restaurant. Kijiji Coffee will be able to fulfill your coffee needs.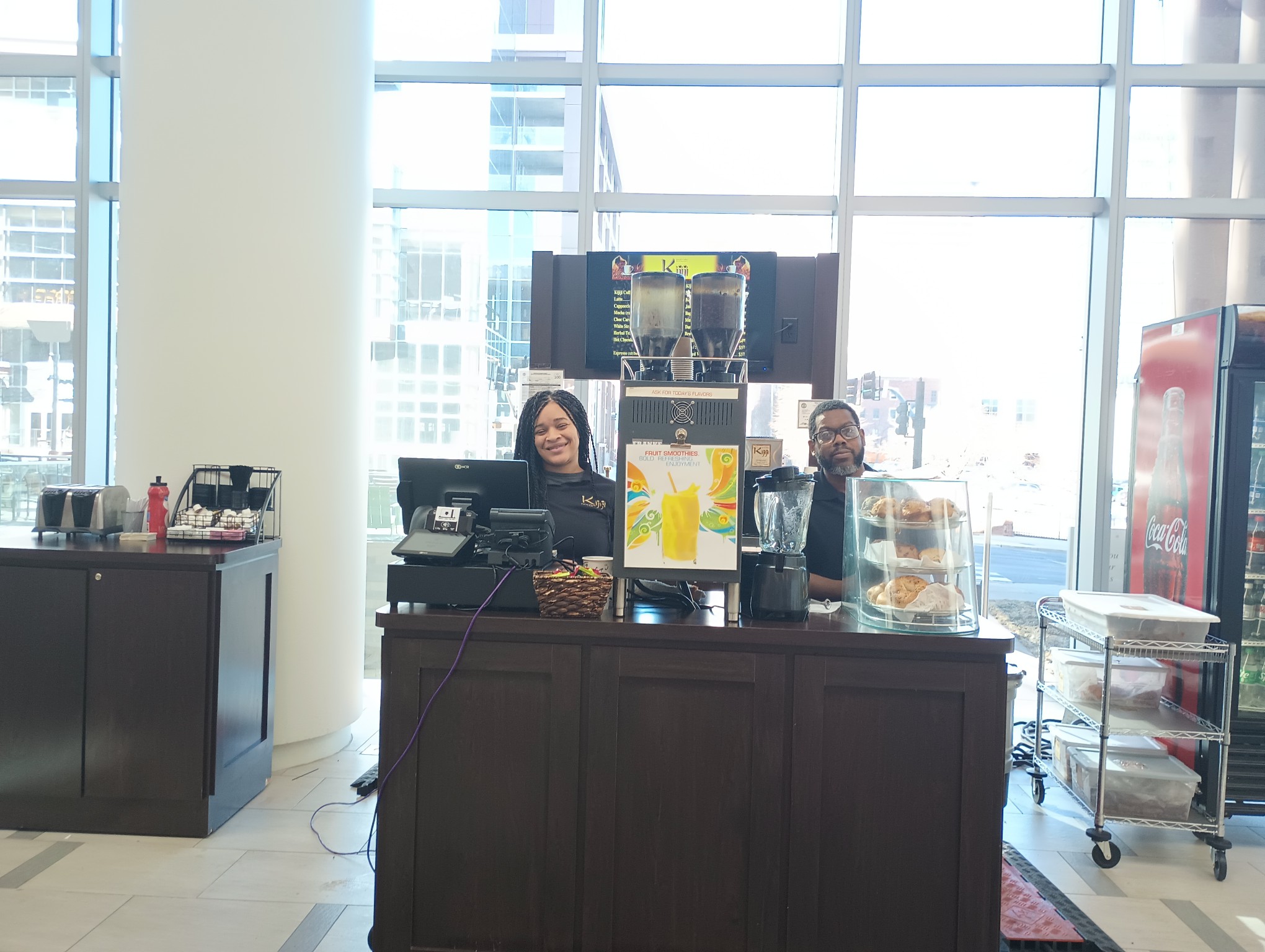 We are currently offering License Agreement opportunities. Please email us for more information at kijijicoffee@gmail.com.